Singing Bowl & Sound Training
Instruction Available In-person or Via Zoom
Open to ALL LEVELS of experience!
Space is EXTREMELY LIMITED for in-person workshops!
Are you interested in understanding the power of sound energy and its effect on well-being?
Are you are a therapist, yoga teacher, meditation teacher, coach, body-worker, medical professional, or energy healer, who wants to integrate Sound Healing in your practice, classes, or events?
Do you want to offer sound meditations or 1 on 1 Sound Therapy Sessions for clients?
Then this intensive singing bowl & sound training program led my renown meditation teacher & singing bowl specialist, Anthony Profeta, is for you.
Through this intensive training you will gain a foundational understanding of sound & its affect of the body. You will be taught all about Sound, Energy, Frequency, Vibration, as well as, gain an understanding of our energetic body and the affect of sound energy upon it.
You will learn how sound affects people in many different ways and how sound is a form of energy which has been used for thousands of years to change consciousness and bring well-being to individuals – physically, mentally, emotionally, & spiritually. You will also gain an understanding of how to use Vocal Sounds, Tuning Forks, Crystal Bowls, Himalayan/Tibetan Bowls, and many other instruments and sound tools.
Together we will look closely at the role of sound in our lives and you will be immersed in the practices of Sound Meditation, Sound Baths, and Sound Healing techniques, to help transform yourself, your clients, and the world.
You will be given the knowledge and the skills to build your own practice, lead group and private sessions and have a solid foundation on which to build. And the end of the workshop you will receive a certification for completion and will be able to continue to even more advanced levels of training in the future.
This program provides CEUs for all Yoga Alliance RYTs!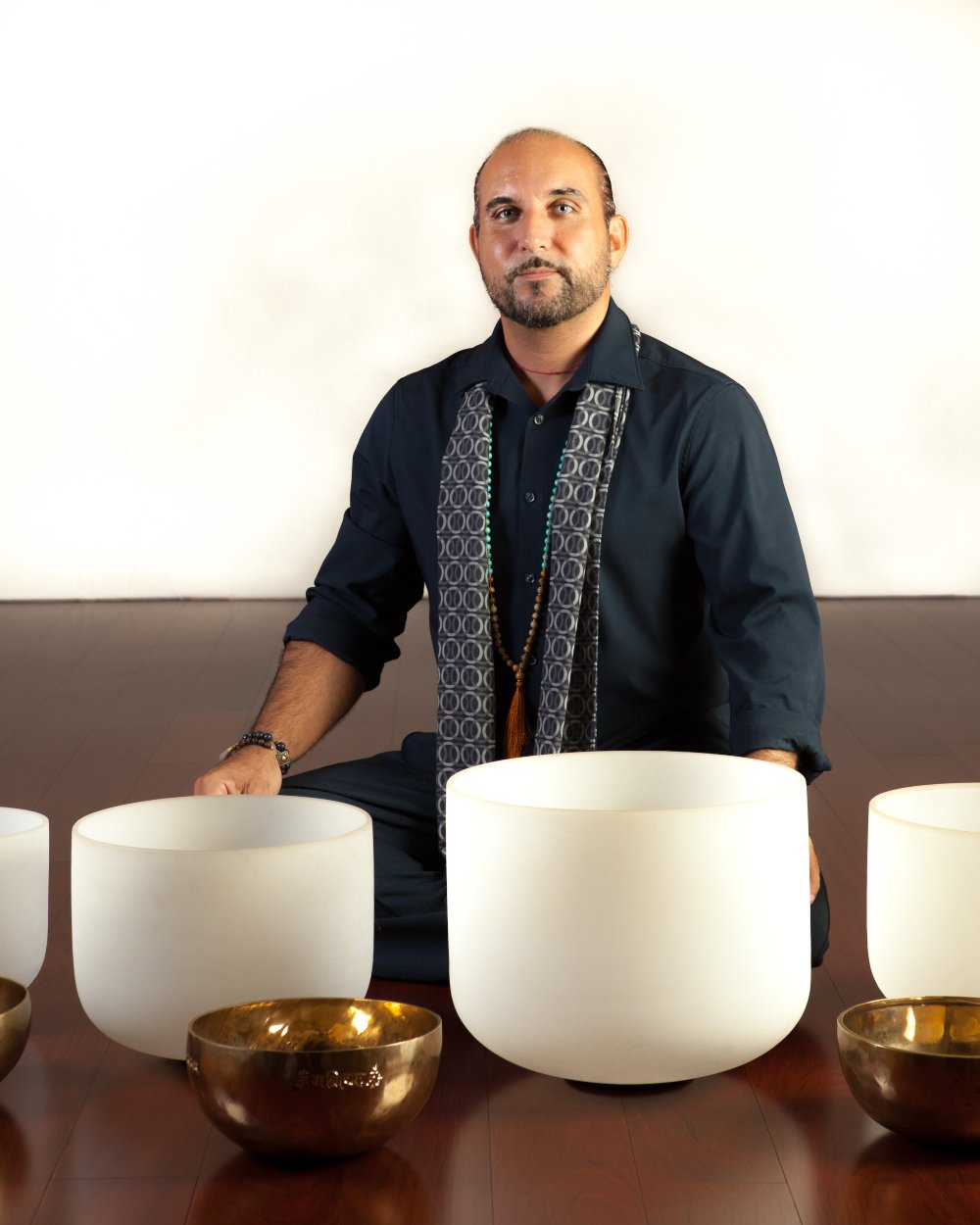 PLEASE CONTACT ME FOR SINGING BOWLS & OTHER SOUND TOOLS.
THEY ARE AVAILABLE FOR SALE AT ALL IN-PERSON WORKSHOPS.
Want to know more about our Singing Bowl Training. Fill out our form below to be notified about upcoming training events.
MORE ABOUT WHAT YOU WILL LEARN
Understanding Energy, Frequency, & Vibration
Introduction to our energetic body & sound's effect upon it
Learn about the benefits & power of the human voice 
Learn about the different types of Singing Bowls and how to play them
Learn how to choose which bowl is best for you and your practice
Learn about tuning forks & how both singing bowls and forks are used in sound therapy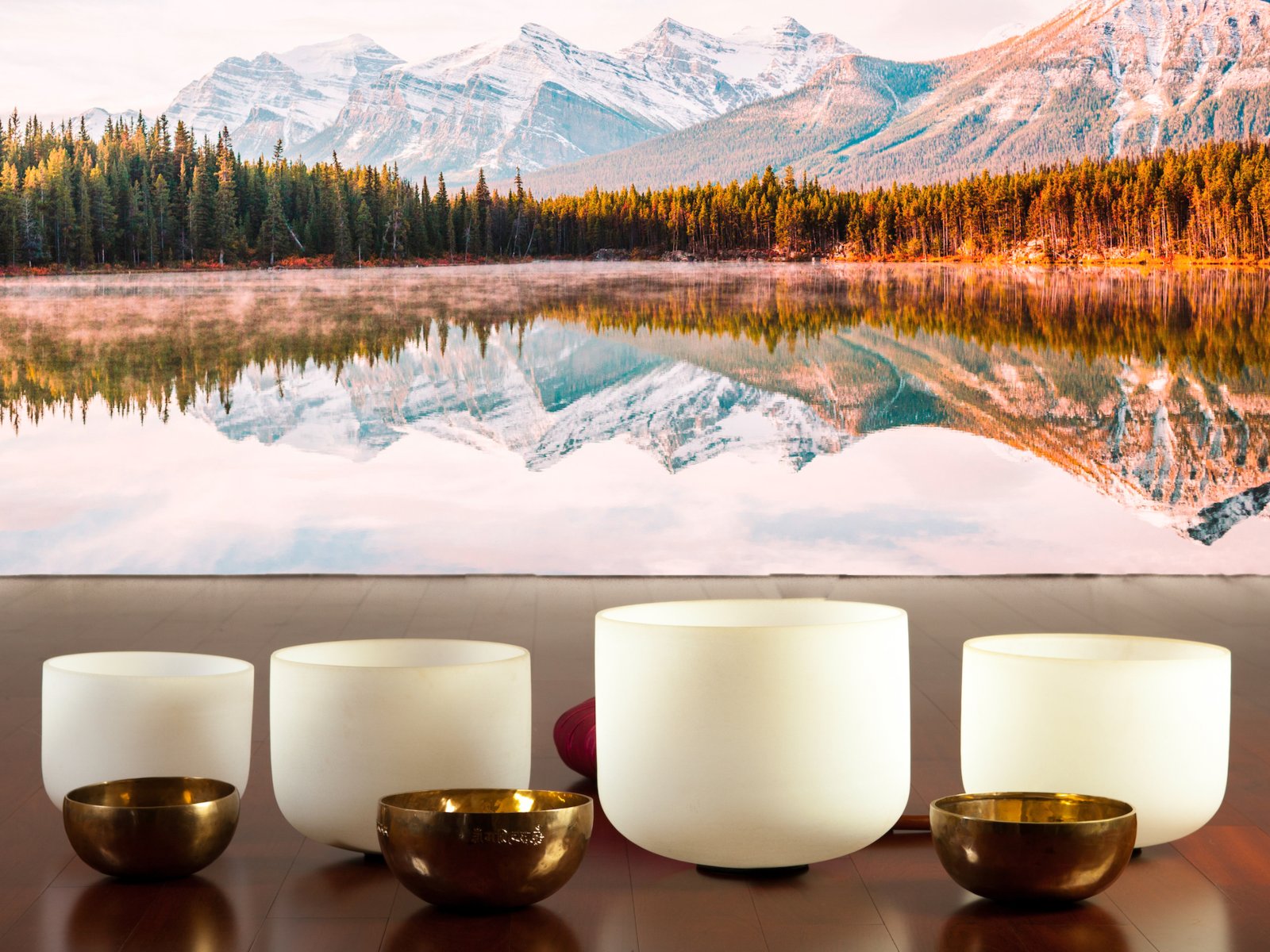 Sound Therapy
is an ancient practice which is linked to reduction of stress and anxiety and enhance our moods.
In fact, a study presented at the International Ambulatory Surgery Congress in Seville, Spain showed how sound meditations helped patients with pre-operative anxiety. While other research has shown that sound waves profoundly affect the human nervous system and decrease blood pressure even more so than traditional meditation methods.
There is recent scientific evidence to support the ability of soundwaves to increase healing and help with chronic pain, including a study carried out by scientists at the University of Toronto that showed a statistically relevant reduction in pain experienced by fibromyalgia patients who were treated with sound therapy sessions twice a week.
Interested in my Singing Bowl Training?
If you'd like to sign up for the Singing Bowl training from meditation teacher Anthony Profeta, please sign up for details below!
If you wish to be notified of upcoming training dates please submit form below:
"*" indicates required fields