"THE PERSON WHO LOOKS OUTSIDE, DREAMS; BUT THE PERSON WHO LOOKS INSIDE, AWAKENS."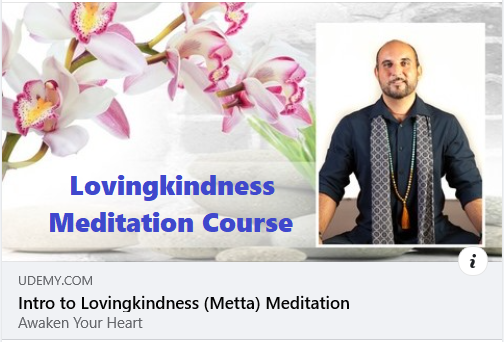 Lovingkindness Meditation is a formal practice which helps you cultivate stronger concentration, as well as, greater love and compassion for yourself and others. This self-paced on-line course will give you all the necessary knowledge needed to build a solid foundation, you will learn about the benefits the practice brings, as well as, tips for cultivating a consistent daily practice.
For more information please click on the link below.
Not sure which class you want
to take?
Take a look at the class calendar to see what classes and retreats are coming up and which work best with your schedule.